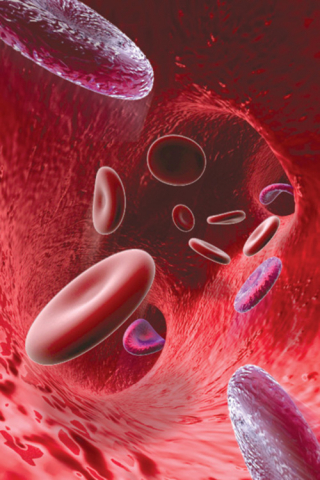 In the 1966 science fiction film Fantastic Voyage, the principals were put in a submarine which was then shrunk to one micron in length and injected into a comatose scientist's body so that they could navigate through the body to the site of a life-threatening cerebral blood clot and destroy it. That was a fantasy approach to getting the right therapy to the place in the body it's needed, but at UC Santa Barbara, cross-disciplinary teams of researchers from materials science, chemical and mechanical engineering, biology, and chemistry are creating drug delivery technologies that do just that and more—drug delivery technologies that are more targeted, effective, and efficient, and at the same time safer and cheaper, than those in use today. […]
Frank Doyle, professor of chemical engineering, focuses on controlled drug delivery for one very specific medical issue: improved insulin dosing for Type 1 diabetes.
Doyle and his research group are developing an artificial pancreas system (APS) which will automatically maintain desired blood sugar levels without patient involvement, monitoring and adjusting those levels by administering insulin.
See full article at Convergence Online, the magazine of engineering and the sciences at UC Santa Barbara:
http://convergence.ucsb.edu/article/beyond-fantastic-voyage